Attention Empire Athletics fans! This year we have moved all ticketing online to GoFan. You can download the app or go to the website to purchase tickets for all home games. Go Ravens!

Updated day for Senior Photo Day only!

ACT info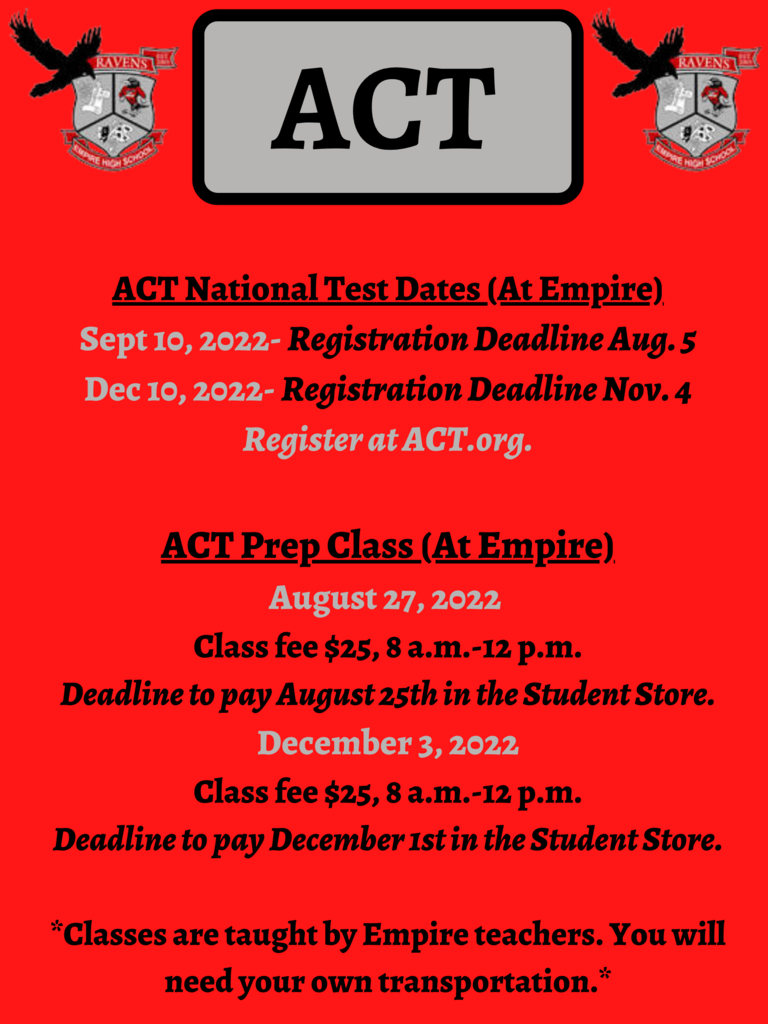 Student Council is looking for cars for students to sit in for homecoming! Please contact with any much appreciated help!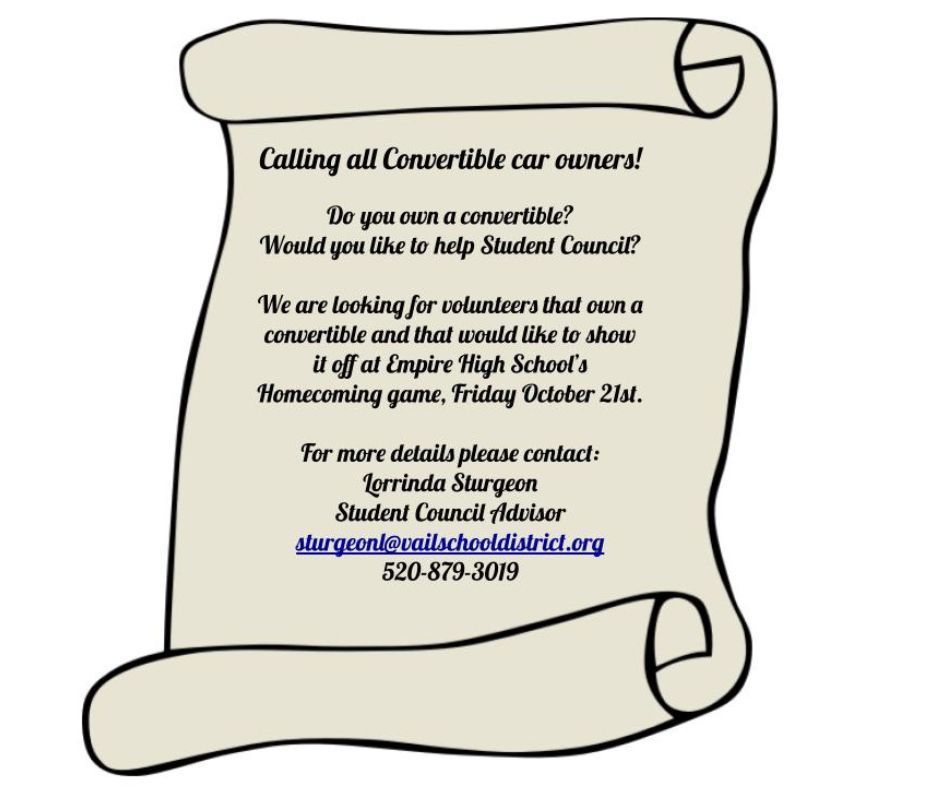 Half day this Wednesday, Aug 10. Teacher in-service day, dismissal at 1:00p.

Next Thursday, August 18, Senior Parent Information Night! See details below:

First Spirit Week of the school year is next week Ravens!

Dear Parents, We'd like to send you a follow up on the situation that occurred at Empire High School today. Approximately 30 minutes prior to dismissal at Empire High School, an air conditioning compressor on the gym roof was overheating causing smoke. There were no visual signs of fire. All students were evacuated to designated areas as they waited for clearance. Once the fire department gave an all clear, students returned to classrooms for their belongings and were able to safely be dismissed from campus. Regular classes tomorrow will not be impacted by the air conditioning unit. We will also have after school activities tomorrow. Again, we want to thank you for your patience today. We also want to thank the students and staff at Empire High School for the way they handled the situation this afternoon. We are grateful for your partnership. Matt Donaldson Principal

Happening now! Vail is hard at work collecting school supplies at CHS to be distributed across the district. Swing by and help any way you can!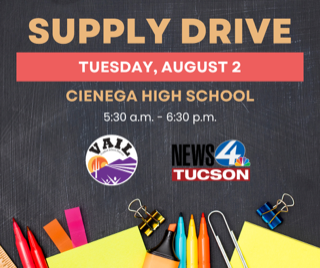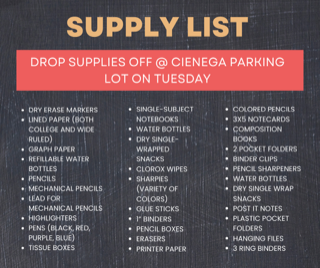 Photo days are coming soon!

Next Thursday, August 4th, is Empire's Open House & Freshman or New to EHS Parent Information Night. Mark your calendars!

So happy to everyone on campus today!!

Welcome, Ravens! First day parking lot information:


Please see the attached flyer for information on our upcoming Physical Day!


EHS office hours for next week 7/18-7/22

EHS July front office hours

Letter from Mr. Donaldson:

Be Raven Ready - important dates!